Food Manufacturing Plant for a Processed Oil Manufacturer
Case study in the food manufacturing plants business area
Customer's Issue
Want to introduce automation to newly constructed processed edible oil production lines
Business category : food manufacturing / Employees : 500 / Established : more than 100 years
Solution and Outcome
Achieving labor saving through plant automation powered by a centralized control system
Strengths in our competence in flexible consultation and construction
A leading manufacturer of edible and industrial oils had a new plant under construction and wanted us to plan, design and implement production lines for processed edible oils, except the filling process. I believe that it is due to our competence in providing highly flexible consultations and abilities to implement the ideas into forms that the customer put us in charge of their crucial production lines. Other engineering companies could have been engaged for the work, but the customer chose us for the flexibility and other advantages we could offer.
One of the proposals we made was based on a revision of their existing production lines, and we offered specific enhancements on which we pursued actual designs. We developed a framework for switching most of the hitherto manually executed procedures to automated operations (automatic valves) through ongoing deliberations with the customer. We overcame many challenges along the way.
For example, we built a pipeline system so that a multiple number of processes, in addition to those performed by seasoned operators, could be conducted simultaneously. In order to realize this system and enable the simultaneous pursuit of several processes, it was necessary to ascertain that the pipes and automatic valves were correctly arranged to make sure no two processes were assigned to use the same pipeline at the same time. I believe that these transformations enabled both the reduction of man hours and human errors in the production processes.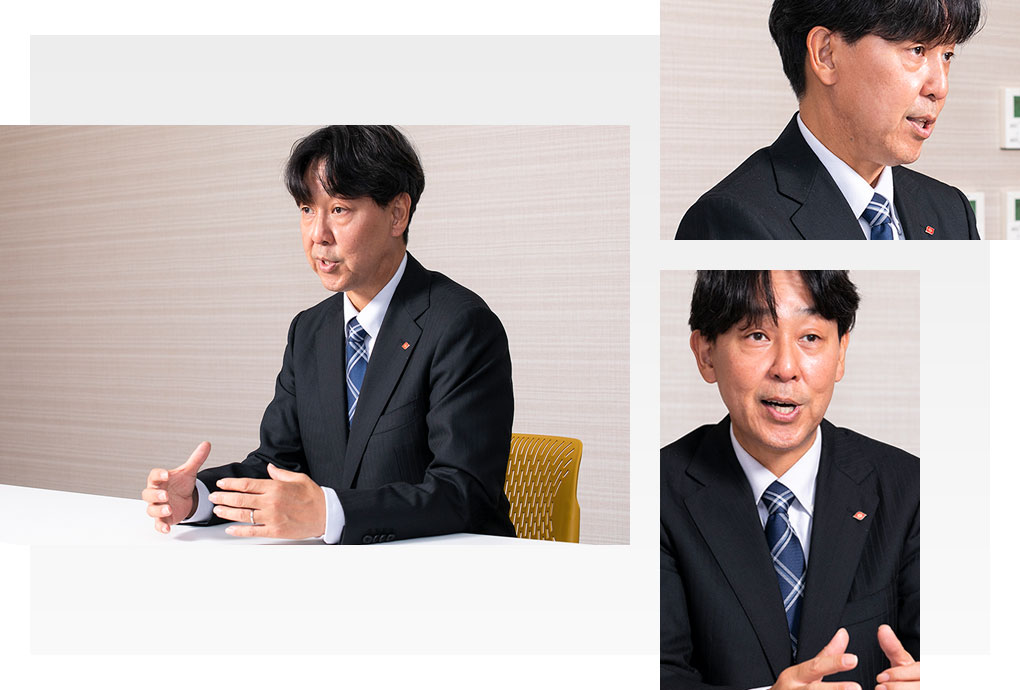 Achieving labor saving through plant automation
It took two years to complete this project: one year for designing and another for the implementation. However, I am confident that the resulting production lines were to the customer's satisfaction. The system automation in particular was highly appreciated. Previously, the processes were conducted in such a way that the operators, each assigned to their specific process, had to be aware of the work progress in order to know when to actuate their machines. The automation has facilitated a centralized control system, with which one operator monitors the progress on the monitoring display and executes the processes. The result has generated significant labor savings.
Incidentally, we were initially commissioned to construct three production lines. Following that success, they gave us an order for another line. Two years later, the same customer chose us again to implement the renewal of their oil processing plant. Their confidence in us must have been a reflection of their appreciation of our performance and the work we delivered.
Food manufacturing plants represent one of the business areas that offer us a great potential for future growth. We will continue to develop our expertise and know-how, with which we should reach out to many more manufacturers, offering them our comprehensive services that cover repair and maintenance.
Contact Us
For detailed information about our products and services, please contact us using our inquiry form.